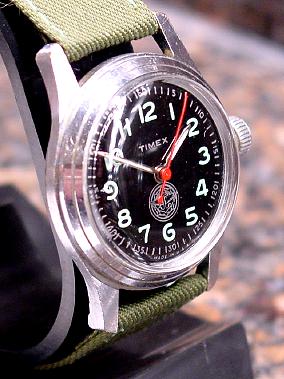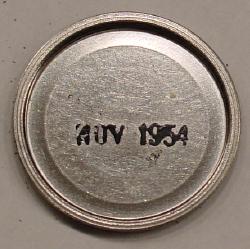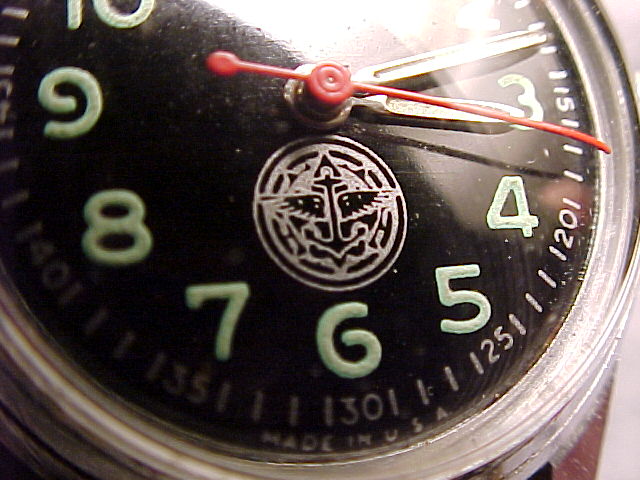 Timex US Navy Watch, 1954.

This is a very nice Timex with the emblem of the US Navy on the dial, the anchor and wings, representing the air and sea duties of the Navy. This is not an issued watch, in that the US government did not contract with Timex to make this watch, like they did with Hamilton, Waltham and others. Instead, this watch was likely made by Timex for sale in commissaries and PX stores, to be purchases individually.  It has a clean black dial, crisp green painted luminous numbers, white hand luminous, and a bright red sweep seconds. Case is on the small side, chrome plated. Manufacture date of November 1954 ink-stamped on the inside caseback. A nice rare Timex. In the photos above, I've added a distressed metal bracelet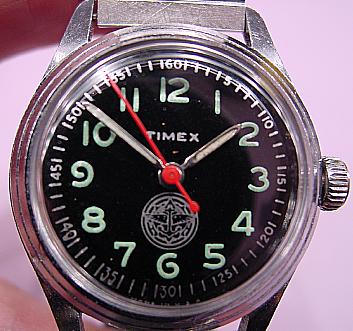 I have since found out that this has absolutely nothing to do with the Navy of any country, the Navy story being a load of rubbish. The symbol is from a division of the Boy Scouts, called Sea Scouts, and is all about the Scouts' relationship with water. I will let remain the 'Navy' fables below, in order that we may all learn a lesson from this. Sometimes we tenaciously hold to our beliefs, often with no facts, only to be shown later how utterly wrong we can be.