Timex Marlin 1950's gold case UK made.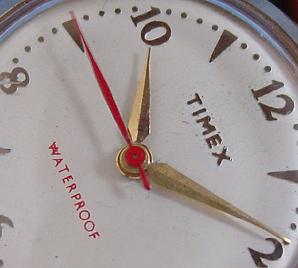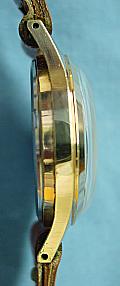 More photographs below. I usually don't like gold watches. I made an exception for this one. Everyone needs one gold watch, probably. This is an early Timex in fine condition for it's approximate 50 years of age. Gold-tone case in very good appearance, white dial with applied gold markers. White dial is nearly without defect (more.)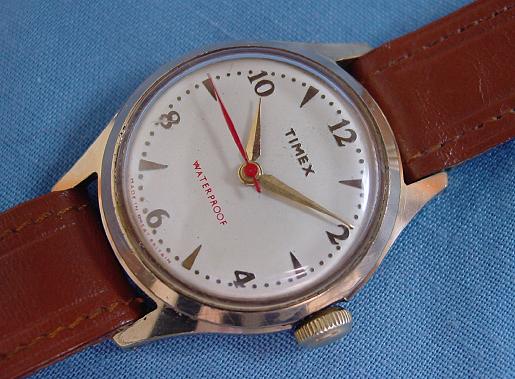 Spindle shaped red seconds hand, and red WATERPROOF ink-stamped on the dial. Unlike many of the Timex watches from this era, this one does not have luminous dial markers or hands.

This was obtained from a woman in England. I have not come across it before. Fitted to an old leather strap.