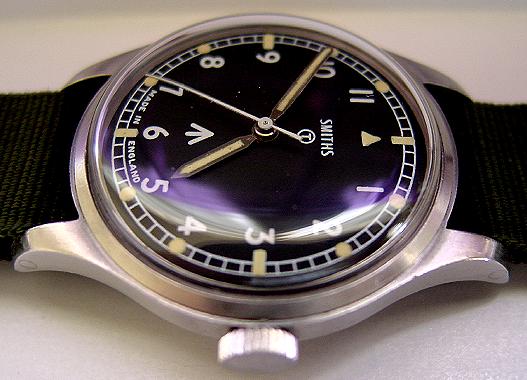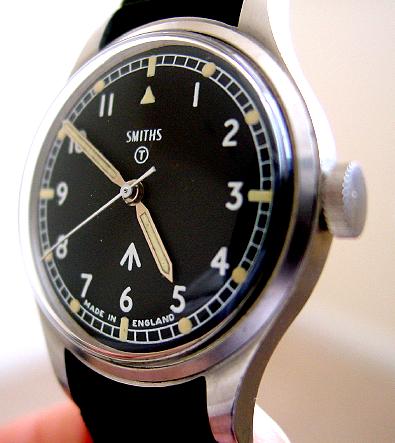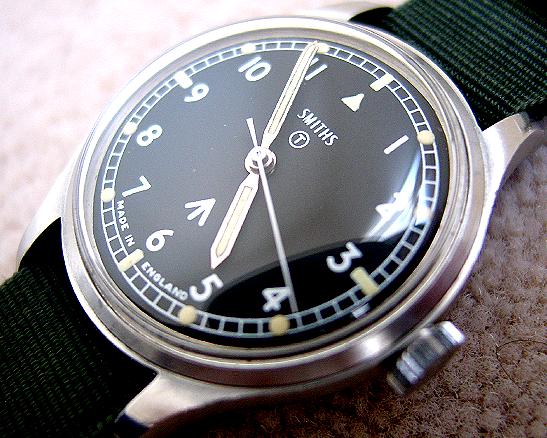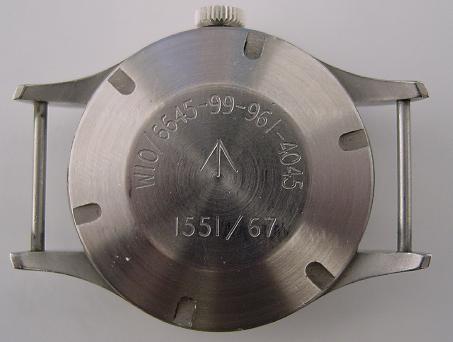 Smiths W10 Army Watch, 1967

This military Smiths watch may be one of the last watches made in England, capping a centuries-old tradition of fine English watchmaking. Smiths Instruments Company continues to make a wide variety of instruments, but no longer makes watches.

This watch is in nearly perfect shape. Steel case with fixed lugs, and a beautiful, unblemished dial. Dial and hand luminous in excellent shape. Circle T' on dial, for tritium charged luminous material, but no longer luminous on its own, the radioactivity has diminished over the years. Broad Arrow on the dial and on the caseback, signifiying British Crown property. Technically, I should return this to HRH Elizabeth II , the rightful owner. She's a right sporting lass, and it would be a rugged watch for those walks in the English countryside.  Many of these were manufactured, but most don't survive in this condition.  Many pictures below.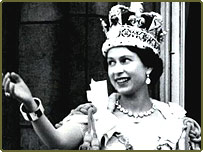 Her majesty needs a new wristwatch.

I no longer own this watch, it has been sold to a Chiropractor in LA.