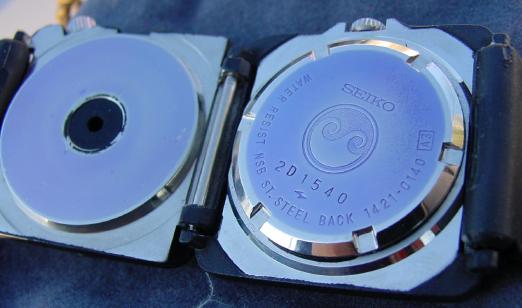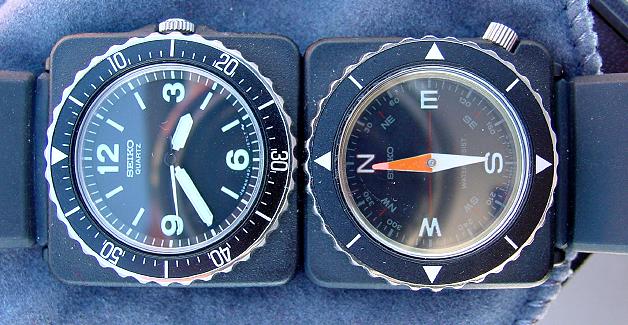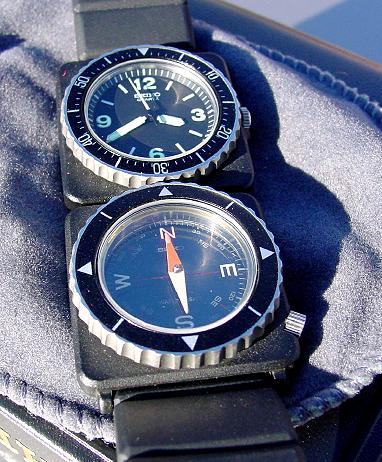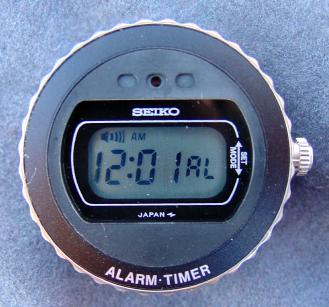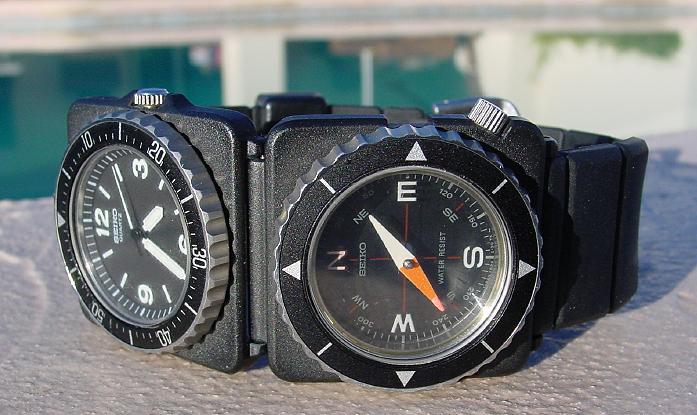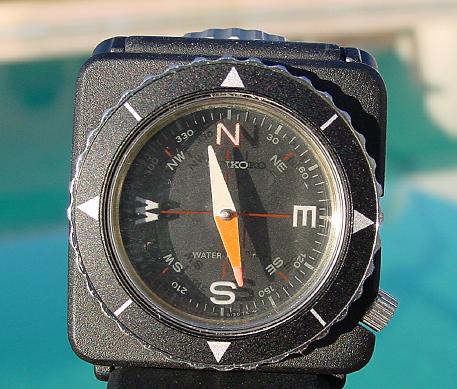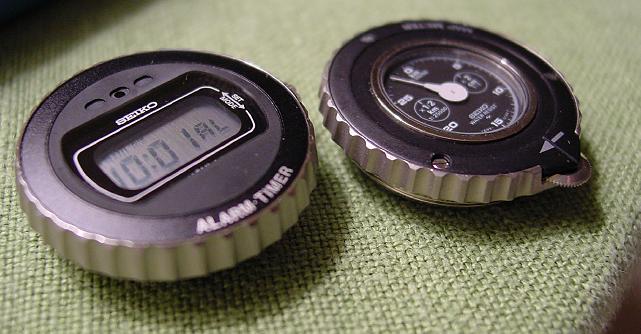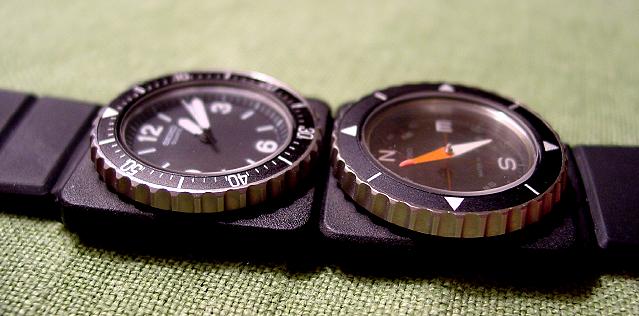 Seiko Field Master Watch
With compass, alarm timer, and map meter.

This Seiko came from Italy, new in box. Italian market version, as the paperwork was in Italian. Not sure when they were made, '80s? The watch is quartz, and runs perfectly. Luminous hours and hands, and rotating bezel. Watch is fixed in place to the black case, which is made of stainless Monel alloy, apparently with low magnetic properties.
The compass works fine. By turning out the crown, the compass is released, and can be popped out. The alarm timer or map meter can then be installed.

Alarm timer and map meter (more below)

Knurled wheel moves the hand, and based on the map scale, distance is can be read. The alarm device is nicely set all from the crown, no buttons. Turning the crown clicks, and the various functions, date, day, month, time, alarm will cycle. Pulling out the crown at each setting, and turning allows setting of various functions. Alarm is moderately loud. Each seem well made, and have nice "bezels." Some have said that these watches may have been supplied to the Contras, or the Sandinistas, but I have no support for this idea. Still, sometimes it's called a Seiko Contra in some circles, a quasi - military Seiko watch.

Comes on a rubber Seiko strap. Funny thing about it, on the wrist, the watch portion is closer to the "pinky" side of the wrist, compared the usual location sitting in the center of the wrist back. Makes for a bit of a stretch in reading the time, need to turn wrist a bit more inward, but not a big deal.
Certainly a unique watch, looks unusual on the wrist. I've seen one for sale on Portobello Road, but was only the compass and watch.