Timex nurse watch, from US Time, early 1950's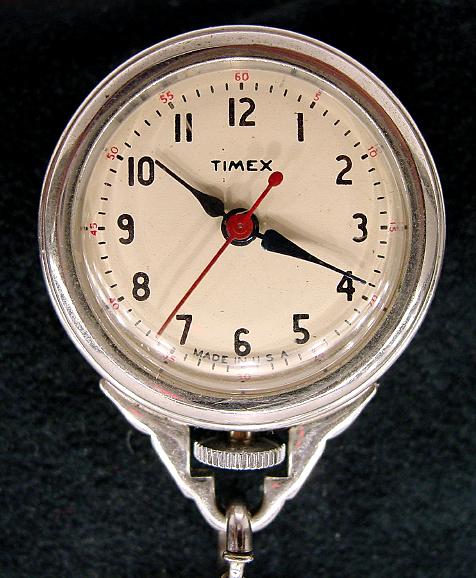 Nurses pendant type watch, on retractable chain.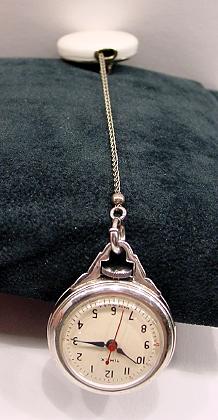 This is a nice watch. It is in very good shape. The case measures 27 mm across, chrome plate. The dial is clear and of high contrast. Outer minute chapter by 5 mins, in red. Blued steel hands, and nice red seconds. "Made in USA" and "Timex."

The watch body is attached to a 10 inch fine chain. The chain pulls out from the "button" spool, which has a pin on the back for the nurse to attach to her uniform. So the watch hangs upside down, but properly oriented for the nurse to read the time, and frees her wrist from a wristwatch. The spool part is particularly lovely, with nearly perfect white enamel. The same treatment is on the back of the watch case (more.) Watch from early 1950's. Many more pictures below.