Nixon 'Roadie' Watch.  Rock and Roll.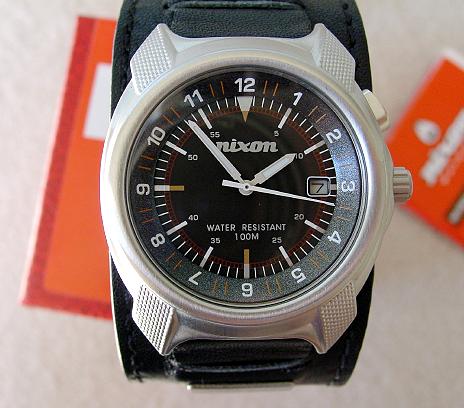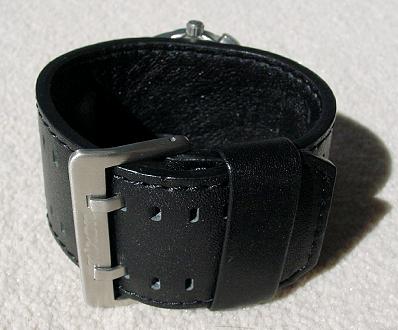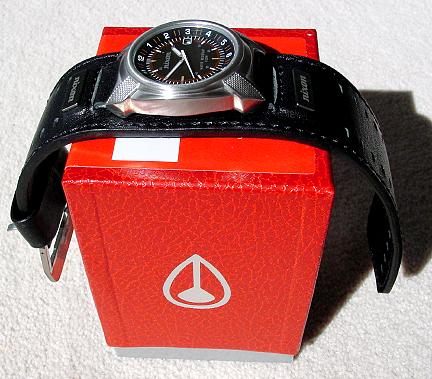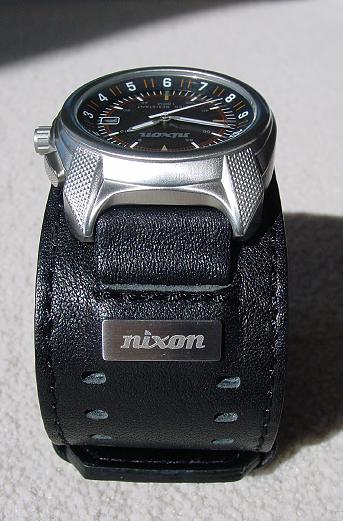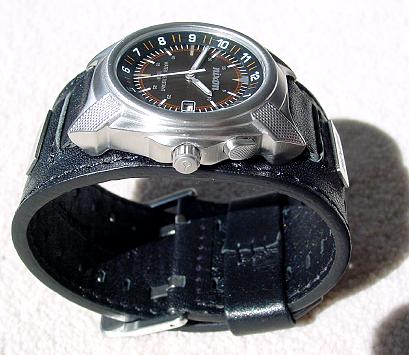 I've been getting the Nixon catalog for about a year, about two or three of them. Until now, I'd never bought one, but I've been intrigued by the design of their watches, especially the dials and hands. But ultimately, it was the strap which convinced me to buy a Nixon. Looking for a thick black leather strap which didn't remind me too much of men with cheap moustaches wearing Jordache jeans, I was drawn in to look at the Nixons. I found a store within walking distance from where I live in Chicago, which had a good selection of them. It was the 'Rocker' model which brought me in, but after I tried it,  I thought the band was a bit too wide for me. This 'Roadie' was just right, and gave a strange boldness to my wee wrists. I think I like it. The watch iteself is less interesting to me, and I've since given it to an airline pilot who enquired about it. The strap is made of soft black leather, and was instantly comfortable with a "wrist cuff" sort of sensation. Steel buckle, and movable leather stay. If you want, you can pop off the springbars and install any other 18 mm watch. At some point, I may be try out the Seiko SUS, which would look good I think on this strap, but for now I'm leaving it as is. The life of a Repo Man is always intense.  The watch rocks. More pictures below.

I no longer own the watch. It is now in the hands of a pilot for one of the commercial airlines. I kept the band though, the main reason I bought the watch probably.

The American people need to know if their President's a crook.